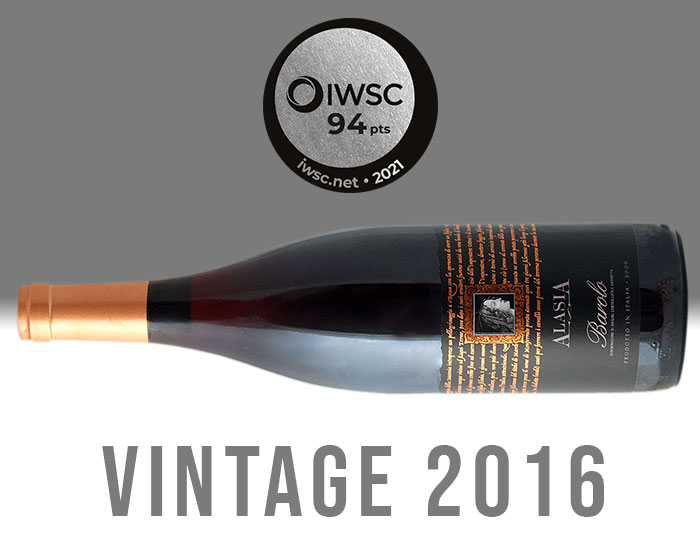 The prestigious International Wine & Spirit Competition (IWSC) awarded the 2016 vintage of our Barolo DOCG with the silver medal and 94 points.
The judges' comment:
"An alluring meatiness draws you in before lovely red stone fruits, orange peel and cedarwood evolve on an iron-rich palate. Wonderfully concentrated and defined with a big, savoury finish."